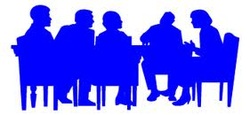 The Blue Cell, LLC Consulting Services is a value add capability designed for existing Blue Cell, LLC, Command School TTX and Intelligent Accountability Alliance customers. Adding consulting into your existing training and exercise program from the same firm allows for seamless integration that is very difficult to achieve when using multiple contractors for each component. After training, and then exercising, plan revision is a logical next step. If plan development is the first step, then following up with one of our 75 course offerings and appropriate exercise programming would be the progression. In either case these steps have to be connected to achieve maximum efficiency in preparedness for better results in response and recovery.
---
August 2016-The Blue Cell, LLC is proud to announce its acceptance of a sub-contract to assist in the evaluation and re-write of major aspects of National Incident Command training at the 100,300 and 400 levels, ICS for Executives- 402, the ICS Train the Trainer Course,-449, Incident Command System / Emergency Operations Center Interface Course-191 and Emergency Operations Center Management Course-775.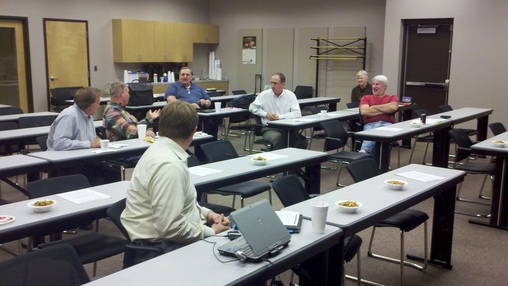 CURRENT PLAN COMPLIANCE REVIEWS
In the post 9-11 era, the amount of government assistance has been both staggering and unprecedented. Many of the dollars had compliance components attached to them. The Blue Cell, LLC performs comprehensive reviews of plans for the highest levels of government, airports and large corporations. These plans generally are Emergency, Continuity and Operational based. Our firm can also review specific activities in a jurisdiction, higher education setting, military installation or corporation for compliance with the Homeland Security Exercise and Evaluation Program (HSEEP) and overall institutionalization of the National Incident Management System (NIMS), National Response Framework, National Infrastructure Protection Plan and the National Planning System.
PLAN DEVELOPMENT AND PRODUCTION
Cadre members have professional experience in writing emergency response plans, evacuation plans and other governmentally regulated or required documents for both emergency and normal operations. The firm also has expertise in testing and evaluating such plans as well as a solid reputation for being brutally honest on the subject of capabilities evaluation and implementing improvement measures; we are not a "rubber stamping firm."
OPERATIONAL GUIDELINES ASSISTANCE
The development of operational guidelines for specific organizations, such as for newly forming Incident Management Teams, is available. In the end, what these documents say can have long lasting effects, especially if managed situations have negative outcomes. Specifically, newly forming type III Incident
Management teams may have exposure that has not been contemplated. Our firm has first hand experience in such situations.
BUILDING DESIGN FOR HOMELAND SECURITY


Custom consulting on this subject ranges from extensive anti-terrorism security analysis for high value business and government buildings /federal reservations to basic intruder threat analysis for schools, places of worship and other public gathering places. Licensed engineering
and licensed architectural capabilities are available to select clients through our relationship with Davis Jones Architecture
http://davisjonesarch.com/
RISK AND VULNERABILITY ASSESSMENT
Product development assistance is available on the subjects of threat, risk and vulnerability. The Blue Cell, LLC has the ability to use several recognized doctrines/models based on the needs of the jurisdiction or corporation. Quantifying risk reduction is a valuable, additional service our firm can
provide.
In 2014 The Blue Cell, LLC partnered with the University of Nebraska Public Policy Center on a consulting project to produce a short introductory video on the new Threat, Hazard, Identification, Risk, Assessment (T.H.I.R.A.) process from The Department of Homeland Security for State and Local jurisdiction.

---

---
---