| | |
| --- | --- |
| | The Blue Cell, LLC has deployment services and capabilities for a variety of missions that come in several configurations based on the specified objectives. On this page you will also find references for field use from our product line Fundamental, Accurate, Stable, Temples ( F.A.S.T.). These templates are also available on the Blue Cell app for Android and iPhone. |
| | |
| --- | --- |
| | See Below- Information on using downloading and using our app For Security Reasons the Apps on not on the open store markets. |
---
---
Regional /National - (DSG) Package 1

Self-Contained Planning Section or Cell (Traditional ICS) - The full section comes with all features and capabilities of a traditional Type II Incident Management Team Plans section, with additional all-hazards components including qualified Weapons of Mass Destruction (WMD), Terrorism analyst, and other technical specialists.

State Response Technical Assistance/Planning - (DSG) Package 2

DSG Package 2 is fully customizable and generally is utilized by State Emergency Management Agencies in a slower moving, yet inevitable event like a large planned event, pandemic or flooding emergency. Through a scope of work or mission assignment the contracting entity can specify the size of the planning element, the reporting requirements, the product creation criterion, the length of assignment and negotiate the pricing.

Custom Deployment Package for Private Industry - (DSG) Package 3

DSG Package 3 is specifically designed to meet the needs of an incident, planned event or client. Industry related incidents are conducive to Custom Deployment Package, especially those requiring cooperation with local responders with potential for recovery compliance issues.

Local Response - (DSG) Package 4

DSG Package 4 offers operations center ( emergency, department, regional) support consistent with FEMA guidance.

Planning Unit Specific Capability – (DSG) Package 5

DSG Package 5 deploys with a manager or unit leader, a specialists and a technician. This package can be assigned to work under the direction of an Emergency Manager or Planning Section Chief and can be tasked to conduct Situation Unit, Resource Unit, Documentation Unit or Demobilization Unit specific tasks. Special capabilities in this package would include field mapping, GIS and electronic accountability.

All Support Packages above are self-sufficient, and carry equipment designed to be compact and effective in a devastated landscape. The packages can be deployed with support trailer and vehicles. The Blue Cell, LLC deployment services are designed to be on the ground in 24 hours after contract execution, anywhere in the continental United States and portions of southern Canada.

---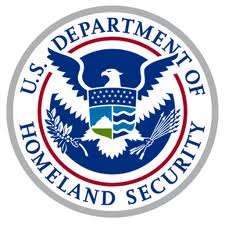 ---