At The Blue Cell, LLC our exercise related products are geared to one thing and one thing only...assessing capability. Our full line of exercise tools have been cultivated over a 30 year period starting with our Command School TTX product right up to our latest product set, TTX Vault.
---


TTX VAULT
Now Thru October 31st
20 percent off purchase of $300.00 or more
go to
www.ttxvault.com
or call 1-800-0840 x 3 for details





TTX PACKAGE ONE- RELEASED SEPTEMBER 2016

TTX PACKAGE-TWO- RELEASE OCTOBER 2017 ( Pandemic, Infrastructure Impact, Earthquake, Wildfire, Terrorist Attack )

HOSPITAL TTX PACKAGE-RELEASED OCTOBER 2017

LONG TERM CARE TTX PACKAGE-RELEASED OCTOBER 2017

PUBLIC HEALTH TTX PACKAGE-RELEASED OCTOBER 2017

449 ACTIVITIES PACKAGE-RELEASED OCTOBER 2017 (designed for ICS 300, ICS 400, 402 and G -191 instructors )

DRILL PACKAGE ONE -RELEASED OCTOBER 2017-SEE BELOW

NATIONAL PLANNING SCENARIO- FUNCTIONAL EXERCISE PACKAGE
Released October 2017
---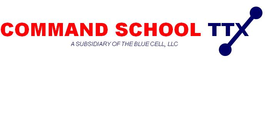 THE COMMAND SCHOOL STORY
The Command School story begins with the vision of Don Abbott. In the early 90's Don developed the model city diorama, "Abbottville™", to provide training sequences for fire and hazardous materials teams. In 2001, he and his wife, Bev, sold the business to Command School, Inc.; subsequently, thousands of firefighters and community critical incident management teams have strengthened their decision-making, communications, leadership, strategic and tactical skill sets as Abbottville™ transitioned into Command School and, subsequently, Command School TTX.
The Command School TTX "Abbottville™" diorama features model landscapes that simulate suburban, rural, industrial, urban, high rise buildings, airports or special hazard environments. Experienced discipline facilitators make the events as real to life as possible. Fire, smoke and HazMat simulations are used; emergency equipment is dispatched. During the exercise scenarios, participants will use radios and wear identifying vests as they strategize and role-play the response activity. The participants use hand-held radios, scale model apparatus, police cars, ambulances and other types of props as they respond to "what if – never gonna' happen here" incidents.
Today as part of The Blue Cell, LLC we carry forward the original concepts of "Abbottville™" and combine the three dimensional world the notional 2 dimensional world of Chelsea County USA ( a full functioning County website) and the truly virtual cloud world of Intelligent Accountability and powerful resource management products from Salamander and Orion We create a training and exercise experience that is unmatched in the industry. Check out the latest Command School TTX Exercise Events on facebook.
https://www.facebook.com/CommandSchoolTTX
---
---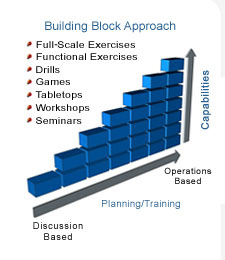 HOMELAND SECURITY EXERCISE AND EVALUATION PROGRAM
At The Blue Cell, LLC in a traditional exercise role we provide design, exercise execution, expert facilitation and follow through in the form of after action report consulting and correction action program planning. We utilize and advocate a number of exercise doctrines and employ a number of FEMA certified master exercise practitioners. Understanding and using core capabilities is a key to our exercise track record of success. The Homeland Security Exercise and Evaluation Program provides a standardized policy, guidance, methodology, and language for program and project management, HSEEP facilitates the creation of self-sustaining, capabilities-based exercise programs by providing program management resources such as guidance, training, technology, and direct support. HSEEP policy and guidance for homeland security exercises is based on established best practices. By employing a blended approach that also includes training, technology, and direct support, HSEEP ensures that entities at all levels of government have the tools they need to successfully implement its doctrine and policy. The Blue Cell, LLC also has a number of PROVEN Master Exercise Practitioner Program certified individuals available to assist on any kind or type of exercise For more information on HSEEP go to
http://www.fema.gov/exercise
---
---
CHELSEA COUNTY USA WHERE ANYTHING CAN HAPPEN



Our fully functional web simulation environment offers an enormous variety of possibilities with three differently sized communities in the county, multiple locations that include fire, law enforcement, ems , hospitals, schools, public works, operational airport, public health, county fairgrounds. The site features fully functioning emails for key County personnel, a live working dispatch phone and extensive mapping , CCUSA raises the bar on notional, command, decision making training. With literally hundreds of typed resources and character names the exercise possibilities are endless. CCUSA can be combined with all other computer solutions ( Salamander, Orion, WEBEOC, Facebook) and can even be explored three dimensionally when enhanced with Command School TTX for tactical game play.

(A username and password is required)


---
---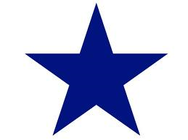 LEADERSHIP AND DECISION MAKING WORKSHOP (LDM)- OUR FLAGSHIP EXERCISE

Under The Command School TTX banner a unique leadership offering is now available. This one day workshop introduces the concept of using a decision making process in incident command, emergency management and business impact
situations.

The foundation for the process used has been adapted from concepts from within the Department of Defense, Special Operations Command and combines this process with present day doctrines from the Department of Homeland Security / Federal Emergency Management Agency and best business practices. These concepts are consistent with and are contemporary to the National Incident Management System, the National Response Framework and National Recovery Framework.

Additional items that are explored include the basics of positive leadership traits, clearly employing expectation and intent , and understanding and evaluating needs in a rapidly changing environment. All of these ideas culminate in a better understanding and usage of a formal decision making process and having the tools to be better prepared as a leader no matter your day to day job.

---
2016 DATES

Feb 5th Kansas City, MO.- COMPLETED
May 21-Grand Island, NE.-COMPLETED ( NE State Fire School)
June 2nd-DesMoine, IA.- COMPLETED
July 7th- Centennial, CO.- COMPLETED
August 11th- Kansas City, KS.-COMPLETED
October 11th-Des Moines, IA-CLOSED REGISTRATION (Iowa State EM Conference)
October 17th-Omaha, NE.-COMPLETED
December-Colorado Springs, CO.-COMPLETED

2017 DATES
Feb 6th Salina, KS. ( KS IMT Conference)-COMPLETED
April 5th-Columbus, NE. ( NAEM Conference)-COMPLETED
May 19th- Grand Island, NE. ( Nebraska Fire School
October 18th-Dakota City, NE.- COMPLETED

DECEMBER 2017- COLORADO
---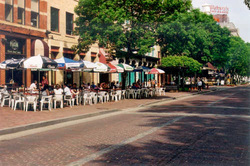 PROTECTING VULNERABLE AND SOFT TARGETS WORKSHOP
This one day workshop is designed to connect the gap between the first repsonse community, the business community and those who are served by both, the citizenry. The workshop discusses both tradional preparedness and response, emergency procedures, reporting, managing the incident and recovery issues. Recent world and US events dictate an unprecedented collaboration of effort. Concepts in the workshop are applicable to any location including shopping centers, restaurants, places of worship, schools, large sporting events and soft areas outside of protected areas. The workshop emphasizes linking the first responder community to the whole community to effectively face this issue.

---
Course Offerings begin again fall '17


This workshop is delivered as both a trainer the trainer and
directly in our new TBC associate trainer program. Program information for associate trainers will be found here in the future.


---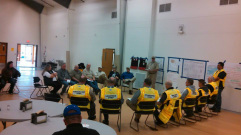 RECEIVING AND IMPLEMENTING THE INCIDENT MANAGEMENT TEAM WORKSHOP

This one day workshop focuses on understanding roles and responsibilities of the IMT (Delegation of Authority), roles and responsibilities of the requesting jurisdiction, when to order an IMT (complexity analysis) and how to order, pay for and get reimbursed for the IMT. (Available on StudioBC.TV)

---
---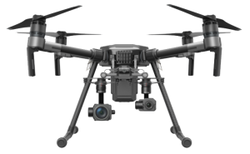 ALL-HAZARDS AIR OPERATIONS and UNMANNED AIRCRAFT MANAGEMENT

DATE: November 20th, 2017 TIME: 0800 to 1700
LOCATION: 3600 South 20th Street / Trafficway, Leavenworth, KS

This one day workshop is designed to explain and introduce the concepts of All-Hazards Air Operations for the Command & General Staff is targeted for Command and General Staff on an All-Hazards (AH) Incident Management Teams (IMTs). Additional target groups are those Unit Leaders, especially those in Logistics who have considerable and critical interactions with the Air Operations Branch Director (AOBD) and air staff.

A final group that will benefit from this workshop are any of the 10 response disciplines identified by the Department of Homeland Security and personnel working in Support Centers ( EOC's, DOC's, JOC's) on all hazard incidents.

Aviation is one of the more complex components of AH response, and probably the least understood. With technology change, such as the increase of usage of unmanned aircraft in emergency service operations, a basic understanding of theses concepts is paramount for all emergency leaders. Close coordination and communication among the Air Operations Branch Director (AOBD) and other Section Chiefs, Command Staff, and Unit Leaders are critical to successful aviation mission execution.

This workshop has been developed by Subject Matter Experts with experience in both the wildland fire and all-hazards aviation environments.
---
---
UTILIZING THE INCIDENT COMMAND SYSTEM ON PLANNED EVENTS WORKSHOP
This one day workshops focuses on organizational structure and planning team selection pre and during the event time. How to transition into the mission days and operational considerations. Further understanding on moving from consequence to crisis management if a new threat or issue emerges during the planned event. Special political considerations planned events bring when hosting a special planned event and the importance of processes for bringing the event to a safe conclusion, after-action report processing and getting ready for next year. This workshop will also introduce the concepts of the FEMA Planning System
https://www.fema.gov/national-planning-frameworks
(Available on StudioBC.TV)
---
---
THE NIMS STORE TABLE TOP EXERCISE PACKAGE-ONE

This tabletop exercise package was the original featuring 5 different pre written table top exercise scenarios. Active Shooter, Flood, Haz Mat Train Incident, Tornado and Winter Storm. An additional template set is provided for these same 5 scenarios in our Chelsea County USA online simulation environment. The password into the CCUSA environment is good for one year .All of the HSEEP required paperwork for a tabletop exercise is pre-assembled. Situation Manual, Briefing in Powerpoint, Participant Feedback Forms, Exercise Evaluation Guides and After Action-Improvement Plan Template. This concept and product was designed keeping in mind how valuable emergency managers and public safety professionals time is. The NIMS Store TTX Packages creates a jump start on the tedious process of tabletop assembly.

Joining our original package in the debut of TTX Vault.com


---
---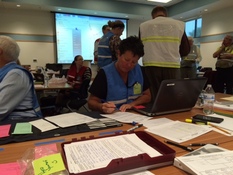 OPERATIONAL READINESS EXERCISES-DRILL SERIES COMING OCTOBER 23rd, 2017 WWW.TTXVAULT.COM
There is nothing like a good drill. With the seven levels of HSEEP and the clamor for attention generally associated with functional and full scale exercises, somehow the art of a simple drill has been lost. In this product set a jurisdiction can now exercise one of the following single and specific topics in a one day format.
*
IMT Deployment
*
Public Information Systems * EOC Activation
*
Communications
* Accountability or Electronic Accountability ( A Joint Collaboration with Salamander, Inc.)
www.salamanderlive.com
---
---